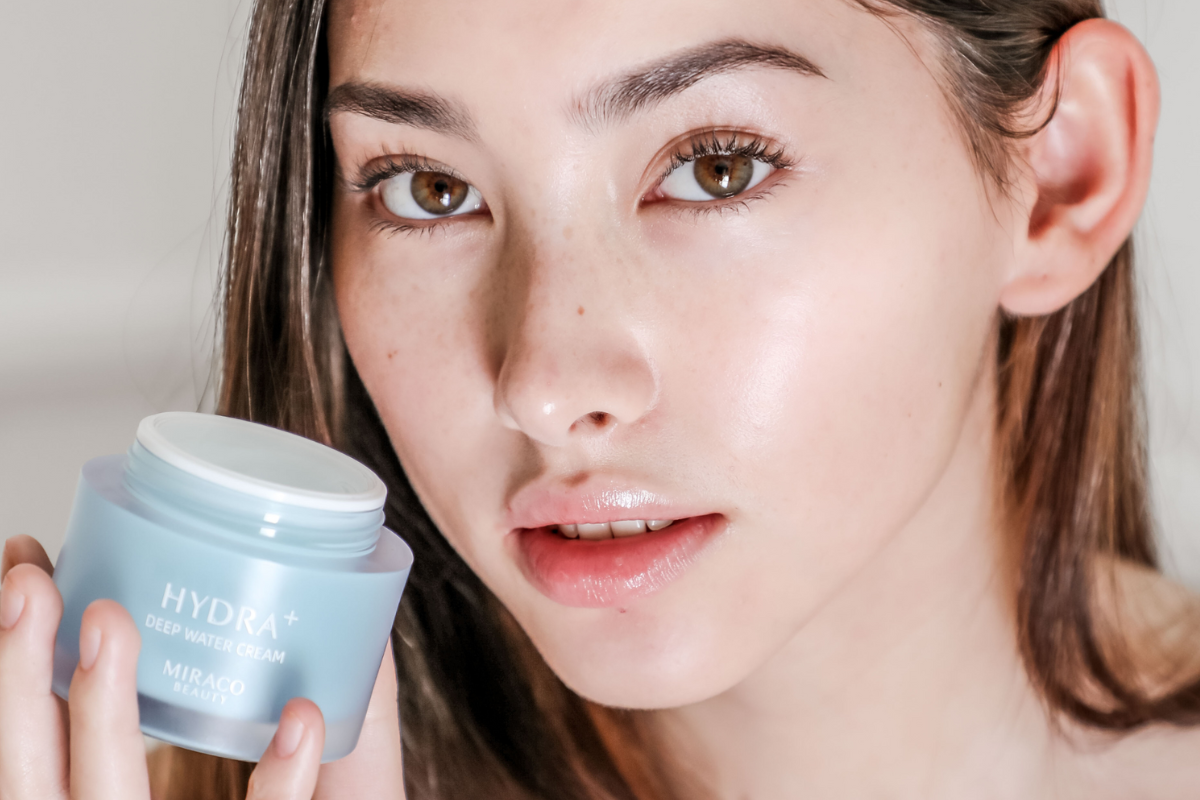 Let's be honest, figuring out how to build a skin routine and understanding how to properly layer them can be incredibly polarizing. Walking into department stores or retailers doesn't make it easier, especially when beauty associates are trying to upsell you on dozens of products! Fret not, we're here to guide you step-by-step.
Properly applying your beauty products ensures the efficacy of your products for maximum absorption. Understanding how to get the most from your skin care routine will save you time and money long-term. And no, you don't need a 9-step skincare routine – most of our products are multi-functional, saving you time and the big bucks!
The AAD recommends three essentials for a skin routine: cleanser, moisturizer, and sun protection. Everything else is an added bonus.
Daytime Summer Routine
Just to make things clear – as the seasons change, so does your skin! During the winter, skin might feel flakey and sensitive, while in the summertime heat can cause the appearance of large pores, oiliness, inflammation, and breakouts. If you ever get stuck on how to layer products just remember – always layer from thinnest to thickest.
Cleanser
Start your day with a gentle cleanser and avoid stripping formulas that may irritate the skin such as exfoliating scrubs. For all skin types, use a nourishing, creamy cleanser that will dissolve any oil or residue from the night before.
Toner
In traditional Japanese and Korean skin routines, you may have heard of essences and toners used back-to-back. While both are beneficial, you could really interchange either or. Essences are gentle, lightweight, moisturizing treatments that balance the pH and are catered to dryer skin. On the other hand, toners typically contain active ingredients that target anything from hyperpigmentation, to oiliness, and remove any remaining residue that your cleansers were unable to. Toners are most ideal during the summer, as heat causes breakouts. Toners with active ingredients such as niacinamide help to control oil production and skin inflammation that may have been caused by the sun.

The HYDRA+ Vitamin Mist is a lightweight toner featuring soothing antioxidants and niacinamide that will target every skin type's needs, including sensitive. It also balances pH and is a weightless setting mist!
Targeted Treatment
Targeted treatments can vary – first ask yourself, what would you like to target the most on your skin? Is it the appearance of large pores, oiliness, breakouts, fine lines and wrinkles, or dull skin? For dehydrated skin and fine lines and wrinkles, we recommend trying the S-Cell Super Serum. This super-charged serum targets dark circles, hyperpigmentation, dehydrated skin, skin density, and fine lines and wrinkles. Not to mention, it's safe to use AM and PM. During the summer, we recommend using more exfoliating treatments at nighttime.
Serum
Serums are typically lightweight and should be applied directly after cleansing or toning. Serums containing hydrating and plumping ingredients such as antioxidants, peptides, collagen, hyaluronic acid should be applied on slightly damp skin to lock in the moisture.
Eye Cream
Eye creams are optional but adding moisture to the under eye (as it's the most delicate skin on your face) will help to reduce the appearance of crow's feet, hyperpigmentation, and wrinkles. Luckily, the S-Cell Super Serum can be used under the eye and if you're an avid makeup wearer, it wears lovely under makeup. Work smarter not harder!
Moisturizer
Moisturizing is key to trapping in all the skin-loving ingredients you've just gone through for your specific skin needs. Moisturizers don't only provide moisture, but they also help to repair your skin barrier and boost your serum's performance. Think of moisturizers as a protective shield for your pores!
Sun Protection
Sun protection is a skincare staple – no ifs ands or buts. The sun is the greatest cause of wrinkles, hyperpigmentation, and most skin problems. Make sure to apply two fingers worth of sunscreen daily on your face and decelotte and reapply every 90 minutes. If you wear makeup with sun protection, just know that foundations typically dilute the amount of sun protection that is needed for your skin. It is best practice to apply sun protection separately from your cosmetics.
Nighttime Summer Routine
Cleanser
If you are cleansing away makeup, it is best practice to ditch the makeup wipes (as they contain high amounts of alcohol that strip the skin's natural oils) and to use a melting balm or makeup-melting cleanser instead. Double cleansing is best at night, as pollution and environmental aggressors cling onto your skin, causing damage if not properly removed. If you're a minimalist, the HYDRA+ Replenishing Cleanser will be your best friend. This gentle cleanser not only balances your skin's Ph, but it also melts makeup, and nourishes all skin types (even sensitive).
Exfoliator (1-2x a week)
Once you are properly cleansed, it's time to exfoliate. Exfoliating dead skin cells 1-2 times a week helps with cell turnover and the efficacy of your products. Plus, who doesn't like smooth skin?
Because you will most likely use serums with active ingredients at night, opt for a gentle exfoliator such as enzymatic exfoliators. Enzymatic exfoliators are great because they break down dead skin cells without irritation and can be layered with any serum of your choice. When you get too technical with ingredients, it gets complicated. And skincare should always be uncomplicated.
Face Mask (1x a week)
Because you will most likely be using actives at night, it's best to use a nourishing mask, especially during the summer. Opt in for a biocellulose mask, as these retain the most nourishing ingredients for your skin to soak up. The HYDRA+ Deep Hydration Mask literally feels like an at-home facial, and you may not even need to top it off with a moisturizer!
Niacinamide Toner

Hydrating Serum

Eye Cream

Targeted Treatment (AHAs, BHAs, or Retinol 1x a week)
Now here is where we can get technical. If you are sensitive and want to target pores, fine lines, hyperpigmentation – try a glycolic or lactic acid serum. If you want the mac daddy of all things anti-aging, try a retinol serum. If you have oily, acne-prone skin, go for a salicylic acid serum.
Moisturizer
Your skin regenerates at night and needs the most moisture. For all skin types, we recommend either going for the HYDRA+ Deep Water Cream or the S-Cell Super Cream. If you go for the Super Cream, targeted serums are completely optional, as these contain a wonderful mix of AHAs and BHAs for all your skin needs. The Super Cream lightly exfoliates and targets all things skin, plus it also works as your eye cream!
Oil
Still feel dehydrated or maybe you're a little red from the sun? Try a dry oil. Dry oils contain a wealth of antioxidants and work faster than regular face oils – plus they are noncomedogenic. The S-Cell Supreme Dry Oil is the most versatile, dry oil containing ceramides, squalane, and luxe antioxidants. Mix 1-2 drops to any moisturizer or foundation for a skin boost.
Comments (0)