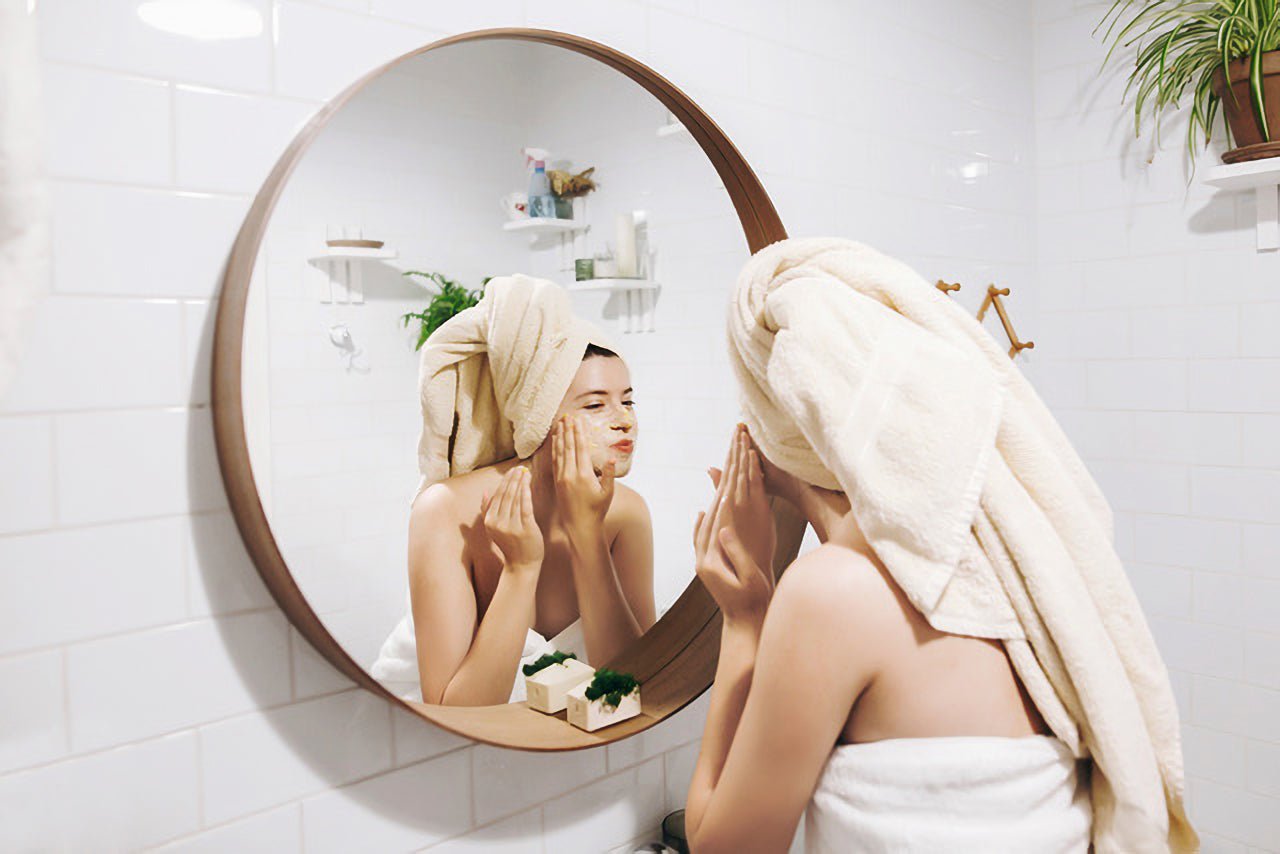 The beauty market after the pandemic and 2022 has never been so full of options! Since staying at home became popularized, self-care has never been more popular. Brands pivoted to bringing the spa home and we all became our own nail technicians, hair colorists and even self-estheticians.
Like anything marketed to us, what is a gimmick and what works? When it came to bringing the spa home, I tried four trending facial massaging techniques and their devices to see for myself- what is "gimmi(ck) my money back" and what is "take my money- I'm sold".
4 Trending Facial Massaging Techniques
Here is my experience:
ICE ROLLER
For under $15, this low-cost investment from Amazon was something I initially thought was a gimmick. The first morning I took the ice roller out of the freezer, it [more than anything] felt SO NICE on my skin! I probably used it until it wasn't ice cold anymore. I noticed that my pores felt tighter and the puffiness from morning face went down SIGNIFICANTLY.
JADE ROLLER
Jade rollers have been really popular the last five years and is a staple at many resort spa rooms. The purpose of this roller is that it mainly pushes your serums in deeper. I tried one by a popular brand and used it specifically when applying one of my lighter serums. To be honest, I loved the feeling of massaging product into my skin with my own hands more than using a jade roller.
Check Out: Sleep Mask or Sheet Mask? Caring for your face when you travel
NU FACE DEVICE
This device was something I was HOPING would live up to its claims. I decided to purchase this on an impulse because one of my biggest skin concerns is looking tired and when skin doesn't appear lifted. I used a generous amount of the leave-on gel and applied the device in upward motions on my problem areas. I have to say… this is WORTH THE HYPE! The main key here- CONSISTENCY!
TAPPING
Tapping is something that is used in French skincare when applying serums and moisturizers, using your three center fingers around the outside of the eye area and around your cheek bones. This has developed into my everyday (and evening) skincare routine to the point where I do this without even thinking twice! Even on my travels, where I can't bring my ice roller or pricey NuFace device I can always do this! Cost- effective.
Is it Worth it?
There are many options besides pricey devices! If you don't have the ability to grab a NuFace or GloPro - don't fret. I highly recommend using jade rollers, gua sha, or your good ol' fingertips for a natural tightening effect. Perform the massage immediately after or with your serum and remember ladies, no matter what method of facial massaging you choose, consistency is key.
Comments (0)