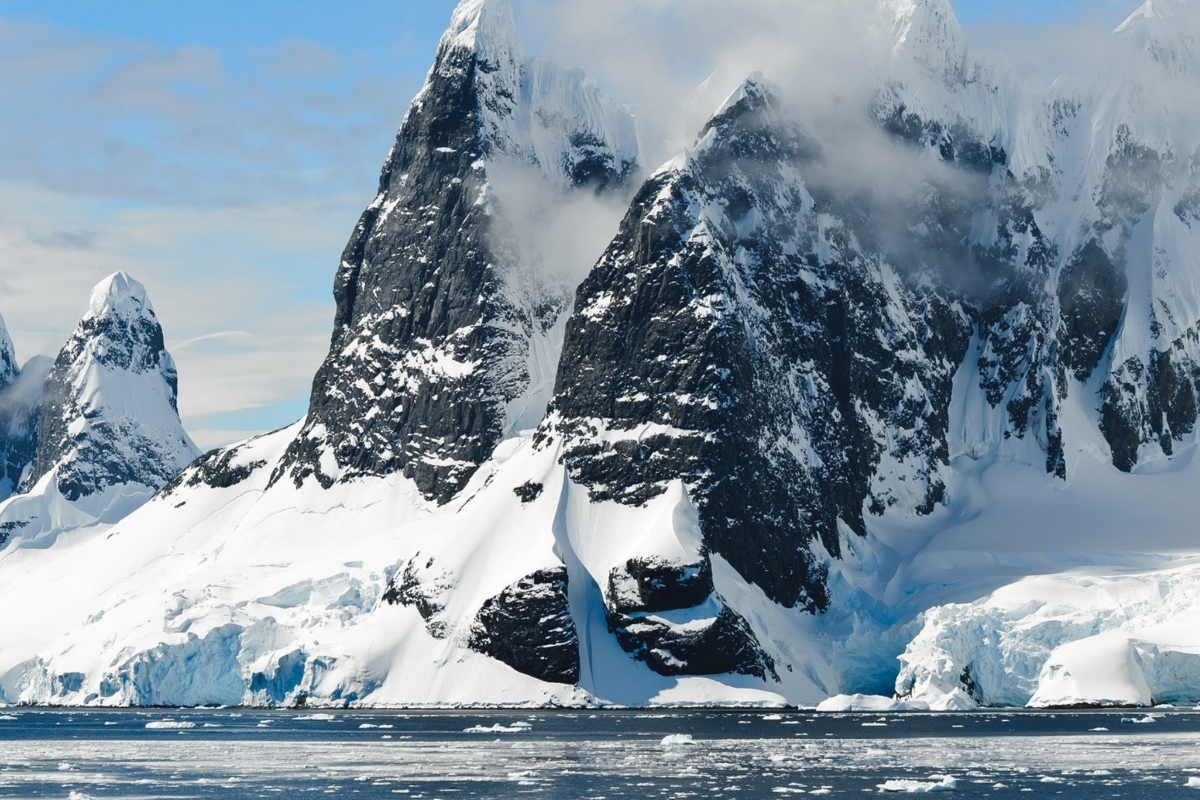 Pseudoalteromonas Ferment Extract: the anti-aging hero you need to know about. If you haven't heard of it, well, rest assured you soon will as this glycoprotein has gained popularity among beauty brands and enthusiasts worldwide. Derived from Antarctic marine bacteria, this highly effective ingredient shows incredible results in a small amount of time.
What Is a Glycoprotein?
Glycoproteins are a type of molecule that combines a protein with carbohydrates (sugars) in a bonded structure. Glycoproteins contain sugar residue that change the chemical makeup of the protein they're bonded to and are important in protecting the skin from bacteria and infections. In the context of skincare, glycoproteins are often used as an ingredient in various beauty products due to their enormous benefits for the skin. At MIRACO, we use glacial glycoproteins as one of our key ingredients, specifically Pseudoalteromonas Ferment Extract.
Glacial glycoproteins are proteins derived from sea glaciers and demonstrate cryoprotective properties by altering the structure of ice crystals. Glacial glycoproteins provide superior skin barrier protection, while locking in moisture and preventing trans-epidermal water loss (TEWL), preventing cutaneous dryness, even in extreme temperatures and climates.
What Are the Functions of Glacial Glycoproteins?
You may have heard this term used in other skincare serums or moisturizers, or even the word "Antarcticine'' trademarked by Lipotec. The trade name Antarcticine is for the diluted version of Pseudoalteromonas Ferment Extract; however, studies show impressive clinical results on skin density, hydration, and firmness. protect and rejuvenate skin exposed to the harshest weather conditions is also known for restoring skin hydration while protecting against environmental stressors, including blue light pollution
What Do Glacial Glycoproteins Do to the Skin?
Clinical studies demonstrate dramatic increases in as little as seven days.
It has many benefits including:
Where Does It Originally Come From?
A Spanish expedition team from Antarctica conducted a study of glaciers in Antarctica and found that there are microorganisms that can survive harsh environments at –50°C and retain moisture. After analysis, they found a new species of bacteria "Pseudoalteromonas Antarctica NF3". This biotechnologically derived ingredient is produced by the fermentation of a marine bacteria found on King George Island in Antarctica.
What Are Examples of Glycoproteins?
You may have heard of snail mucin, but we use our very own jellyfish extract, aka jellyfish "mucin", or better known as jellyfish collagen. We specifically use moon jellyfish, which has a unique ability to rejuvenate itself and reverse its aging through advanced regeneration, giving its reigning "immortal" jellyfish name. The mucin contained in jellyfish is extremely similar to what humans can produce, making it easier to absorb. Plus, it's three times more moisturizing than the famous ingredient, hyaluronic acid. Jellyfish collagen also repairs the skin barrier, while serving as a moisture reservoir for the skin.
EGF is a hot topic in Asia, notably Korea, because it encourages new skin cell growth, while boosting collagen and elastin. EGF also prevents the formation of pigmentation, while helping defend against environmental factors and stressors. An added bonus is that it is non-irritating like other active ingredients (i.e retinol) when overused. Think of it as a botox alternative, without the pinch!
Can Glycoproteins Reduce Wrinkles?
Wrinkles are primarily caused by a combination of factors, including age, sun exposure, genetics, and the natural loss of collagen and elastin in the skin. Collagen and elastin are proteins responsible for maintaining skin's structure, elasticity, and firmness. 
Pseudoalteromonas Ferment Extract, EGF, and jellyfish collagen are clinically proven to increase collagen and elasticity, however when combined with other active ingredients, you'll get the best results! Because we truly believe in maximizing a skin routine with minimal steps, we cocktail the best anti-aging ingredients for you, kicking the complication of a 9-step routine out the door.
Miraco's Products That Contain Glycoprotein
Comments (0)