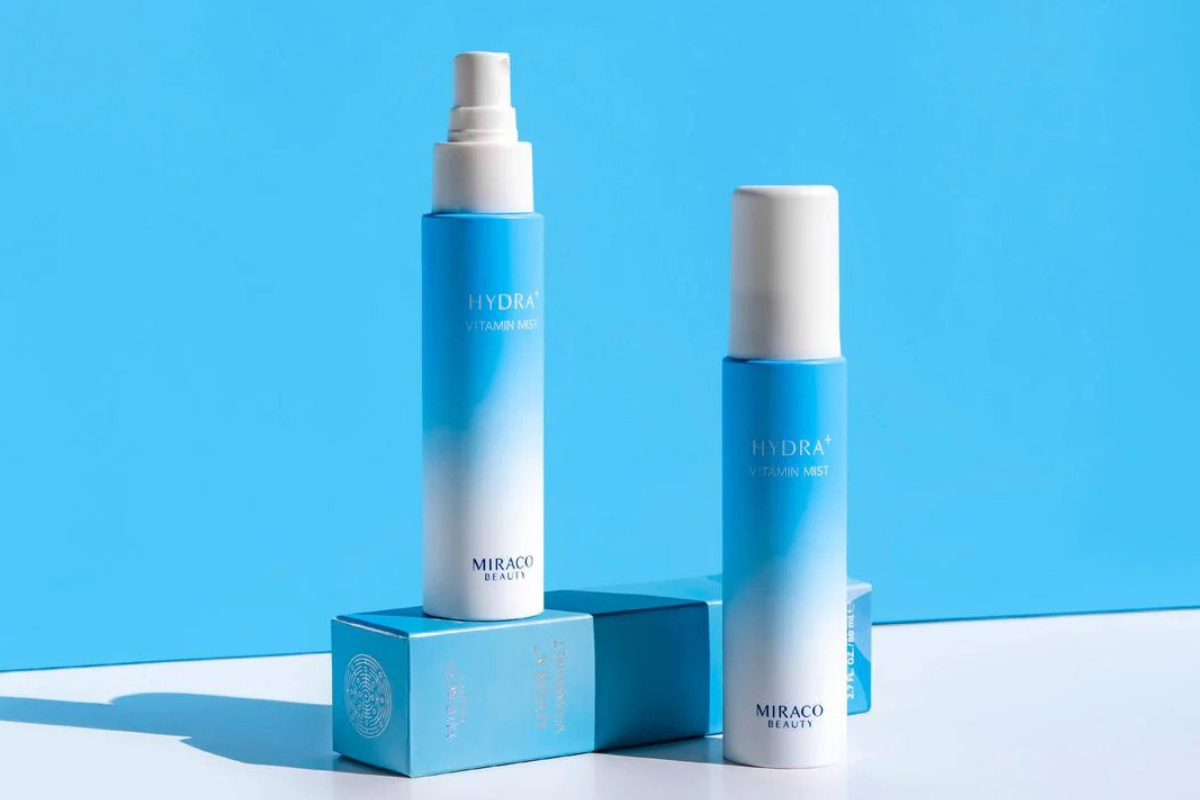 Niacinamide is another powerhouse ingredient that TikTok has blown up, but for a very good reason. This versatile ingredient seamlessly integrates into any skincare routine. This gentle, go-to superstar is compatible with all skin types, especially sensitive.
What Is Niacinamide?
Niacinamide, also known as nicotinamide, is a topical version of Vitamin B3. This water-soluble vitamin dissolves in water and isn't stored in the body in significant amounts, so it needs to be consumed regularly through diet, supplements, or topically.
Naturally, your body can create niacinamide when there's an excess of niacin and is an essential nutrient for various biological functions. Both dietary intake and topical application of niacinamide contribute to its positive effects on skin health and overall well-being.
What Does Niacinamide Do?
Niacinamide addresses an array of skin concerns, from uneven skin tone, enlarged pores, blemishes, to a compromised skin barrier, and fine lines and wrinkles. When applied topically, niacinamide is a natural anti-inflammatory ingredient. This versatile ingredient also builds proteins, while improving skin hydration and keeping skin irritants out the skin barrier.
Niacinamide Skin Benefits:
1) Enhanced Hydration
Niacinamide reduces trans-epidermal water loss (TEWL), maintaining proper hydration levels and preventing dryness.
2) Eases Inflammation & Reduces Acne
Particularly useful for acne-prone, sensitive, skin with inflammatory skin conditions (such as acne, rosacea, and eczema), niacinamide helps nourish these skin types without irritation. Niacinamide also helps pores return to their natural size, clearing up clogged pores and bumpy skin.
3) Rebuilds Sun Damaged Skin
Niacinamide possesses antioxidant properties that help protect and rebuild skin cells from unstable molecules, also known as free radicals, typically caused by pollutants or ultraviolet rays. These are the number one cause of premature aging.
4) Minimizes Wrinkle & Fine Lines
This protein booster stimulates the production of collagen contributing to skin's firmness and elasticity, reducing the appearance of fine lines and wrinkles.
5) Minimizes Dark Spots
This magical wonder evens out skin tone by inhibiting the transfer of melanin to skin cells, reducing the appearance of dark spots and hyperpigmentation.
6) Immunity Booster → Regulates Sebum Production
Beneficial for dry, sensitive, and even oily skin types, niacinamide helps balance the skin's natural oil production without drying out the skin like other active ingredients might.
Niacinamide Vs Niacin Differences?
Niacinamide, or nicotinamide, is a derivative of niacin and doesn't cause a flushing effect like niacin does. Dietary supplements can help treat pellagra, while topical treatments aid in repairing skin damage. Niacinamide supplements should only be taken if prescribed or recommended by your healthcare provider.
Niacin, or nicotinic acid is typically taken orally and helps with improving circulation, cell energy, and reducing cholesterol levels. It plays a major role in the digestive, skin, and nervous system and can be found in fish, meat, yeast, greens, grains, and beans. When applied topically to the skin, niacin can help improve skin texture and tone, but its flushing effect may be less desirable for some individuals.
Where Can You Find Niacinamide?
Niacinamide can be found in meat, fish, milk, eggs, greens, and cereals. Topically, they are most effective in form of a toner or serum.
How Much Dosing Is Too Much?
The concentration of niacinamide in skincare can go up to 10%, but studies show that they are as effective with as low as 2%. Any concentration above 5% may cause skin irritation.
How to Use Niacinamide
Niacinamide is the perfect compliment to any skin routine that you may currently have, as it's nowhere near as irritating as other active ingredients out there. When using niacinamide, we recommend using a toner and layering your other serums on top.
Adding Niacinamide to Your Skin Care Routine
The added bonus to this wonderful ingredient is its flexibility; it pairs well with other skin-loving ingredients such as retinol, AHAs, BHAs, peptides, and retinol. This is why we recommend using a toner free of these actives, as your targeted serums should contain higher doses of actives. Serums contain the highest concentration of any ingredient, so your toner should be nothing short of nourishing and soothing for what's next to come!
We recommend checking out this blog post on properly laying skincare products for more info!
MIRACO's niacinamide recommendation
The Hydra+ Vitamin Mist is a multi-tasking mist that meets all of your skincare needs. This vitamin-rich hydrator delivers a multitude of skin-loving benefits in one weightless formula.
Use it as a toner, a setting mist, or as a midday refresher for parched skin. As a setting mist, it helps makeup stay on longer, controls oil, and deflects surface shine. Any way you use it, your skin is left vibrantly radiant, soft, and supple. Targets the appearance of large pores, uneven skin tone, fine lines, dehydration, and protects against environmental stressors, including blue light (thx red algae)!
Comments (0)