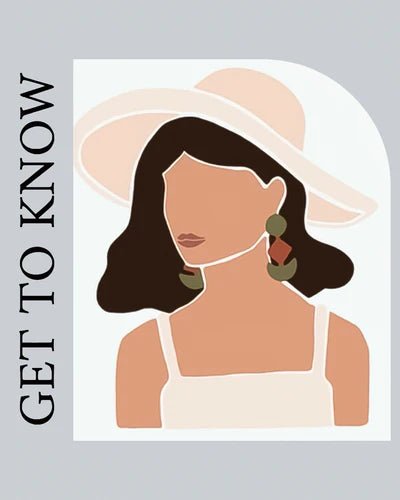 It's time to celebrate our cultura and Latinx Heritage Month! According to PopSugar, Latinxs, the highest minority in the United States, also spends the most on beauty and personal care products more than anyone in the US. However, there is a severe lack of support and funding for Latinx owned brands.
As part of our "Get to Know Series", we intend on highlighting LGBTQIA+ and POC friendly brands that are all things dynamic, original and innovative in the beauty space. Since it's Latinx Heritage Month, we wanted to highlight four amazing indie Latinx beauty entrepreneurs brands that you need to support, now and always! See our list below.
List of Latinx Beauty Brands
Latinx self-care brand rooted in Latinx culture, founded by Jessica Monzalvo. Jess was inspired by her grandparents who cultivated roses, specifically her grandmother who used to make colloidal oatmeal masks. SBJ Esntls is known for their Rosa Clay Mask: a beautiful pink, detoxifying pore mask. A sustainable, health-conscious brand customizable to your skin type by adding water to the product or mixing it in with an elixir.
Read more about: Why Cocoa Butter is the Hydrator Your Skin Needs
Afro-Latina owned, founded by Dawn Marie West, an Afro-Dominicana, who has worked and studied fine art photography for 14 years. La Botica develops a range of minimalist sustainable luxury products, including home scents, candles and accessories. One of my favorite candle scents is Palo Santo, which has been historically used across Latin America for its healing properties.
Latina owned luxury lipstick brand, encapsulated by a beautiful vessel called "Valdé Armor". Founded by former Sephora CMO, Margarita Arriagada, created as an homage to her mother, but also for the inner strength every woman has, even in the faces of hardship and uncertainty. Margarita spent 4 years creatively crafting creamy, pigmented lipstick that stays on, and even collaborated with iconic industry artists such as Dany Sanz from Make Up Forever for the perfect lip formula.

Read more: Top 3 Y2K Makeup and Beauty Trends
Founded by Angel Merino, or better known as @mac_daddyy, a Salvadorian-American makeup artist who defied Latinx cultural norms and paved the way for beauty boys in the industry. He established to "inspire self-expression and celebrate individuality through makeup artistry." Artist Couture is more than a brand—it's a community of bold and fearless "glow-getters." He's most iconically known for his pigmented eyeshadow and highlighter powders!
Why Latin Beauty is Important
According to a Univision Study, 75% of Latinxs strongly believe that maintaining their appearance and beauty is an important part of culture, passed down from generation to generation. Let's also give a round of applause to all the Black and Latinx trendsetters who coined the currently trending looks: slick hair with hoops, acrylic nails, and brown lip liner topped with luscious gloss!
We hope you can check these amazing Latinx brands and appreciate la cultura! We at Miraco appreciate all walks of life and always want to highlight all cultures. Stay hydrated, and take a bath with a nice face mask this evening!
Comments (0)