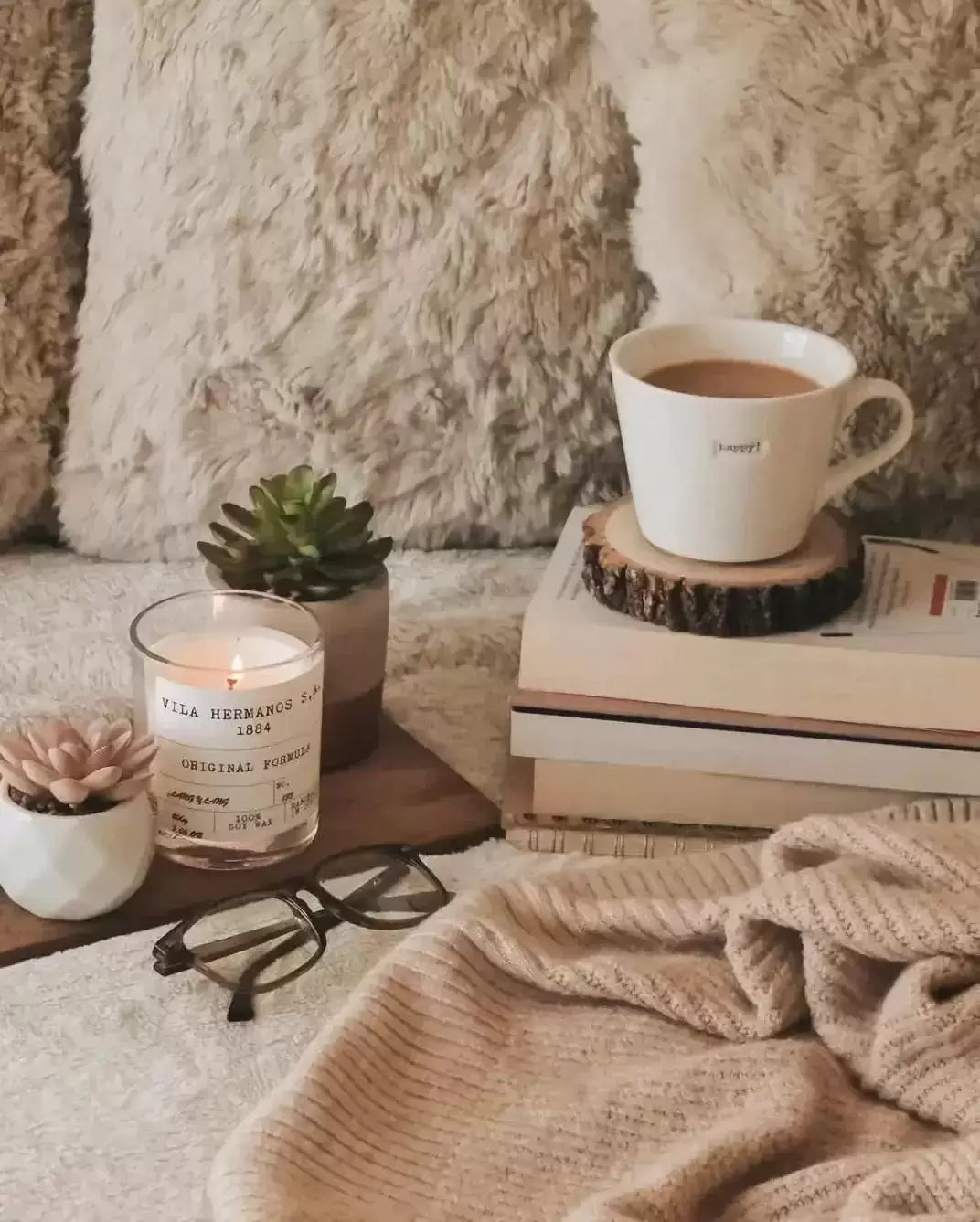 It is that time of year again! The time of year that reminds us of cozying up at home, watching our favorite holiday movies and drinking hot cocoa. While there are plenty of social rituals we all partake in around this time, we tend to forget to talk about our solo rituals - what we do to recharge our batteries. Here are a few of my favorite winter to-do's:
Making My Own Face Masks While Watching one of My Favorite Holiday Movies
The Holiday, Elf, Sleepless in Seattle, or Four Christmases. It all depends on whether I'm in the rom-com mood or if I'm in a laugh-my-butt-off mood, but regardless, I have been known to play mixology at my bathroom counter before sitting for 90 minutes on the couch!
So, how do I make my own mask you might ask? Simple- I mix a teaspoon of moisturizer and a few drops of my favorite hydrating oil and apply the thick goop to my skin.
For extra hydration, I layer on my Miraco sheet mask to lock in moisture. After the movie's over, I flip over the under eye attachment and use it as an eye mask. I usually have so much leftover that I can save for my neck, chest, and back of my hands.

Read more about: How Harmful is Dehydration
Overnight Hair Masks

This is also the time of year my hair tends to get a much-needed break from heat and color. So in that spirit, I love getting one-time use hair mask packets (a great way to try different masks each time I do this) and apply them evenly with a wide-tooth comb to clean, damp hair.
If my hair is extremely damaged, I'll use two tablespoons of extra virgin coconut oil overnight. I'll use a generous amount and pin-up in a bun, put on a cap and sleep with this. Yes, I'll sleep all night with the product in my hair!
In the morning, I'll rinse out and let my hair air-dry into the most moisturized locks I've seen in a while! I recommend only doing this once a week or every two weeks; it's important to balance the amount of protein your hair is taking.

Self-care Journaling
Because these rituals consist of at-home self-care, I cannot stress enough how important it is to take care of our souls, the real source of beauty. My go-to winter ritual for this is to make a list of all the good things that happened this year. If you already are in the habit of journaling, specifically adding this is a great way to be in a place of gratitude.
Check Out: Why Cocoa Butter is the Hydrator Your Skin Needs
I also write down all the things I'd like to see happen in this next year. Make the list as long as you possibly can. There is no shame in even adding the smallest of wishes because the power of manifestation is stronger than you know.
Well, there you go Miraco community! If you have your own set of winter rituals I would love to hear from you! Contact us or leave a comment here so we can share.
Happy Holidays!
Comments (0)